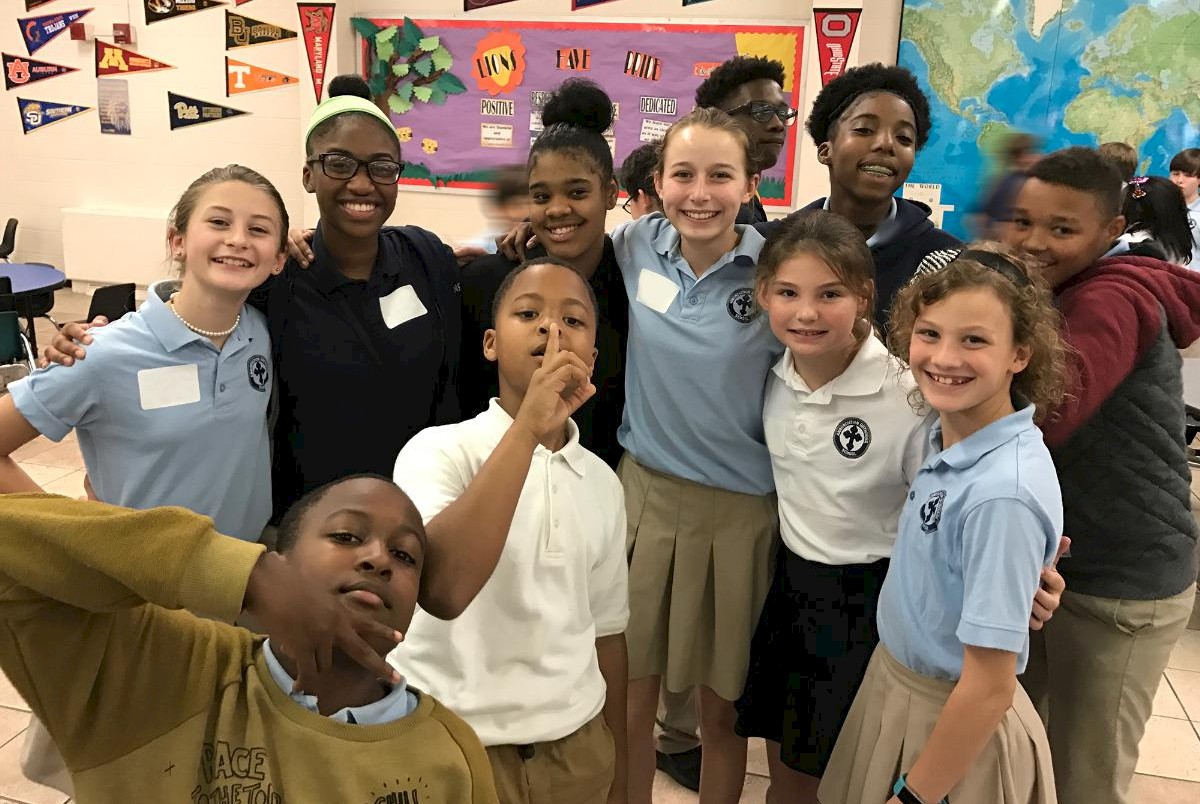 We are more similar than we are different

Who We Are
partnerschools does what our name implies—we create partner schools in our community. This will allow students and faculty from both schools to:
exchange ideas
learn from and with each other
develop friendships and new modes of thinking
gain appreciation and acceptance
We connect the Music departments of 2 different schools, and each pair will collaborate on interactive projects. The collaboration will consist of workshops, teacher visits, virtual visits, and joint rehearsals. Each collaboration will culminate in a shared concert.
In time, we will expand the collaborations to the Visual Arts, Creative Writing and Theater departments.
Together, we will foster a stronger and more peaceful community.
---

Our Mission: Empower and Inspire
partnerschools will empower and inspire students through the arts. Their horizons will expand as they learn to see diversity as a strength and an asset.
partnerschools' goal is to create stronger communities. By making art together, students learn that we are more similar than we are different.
---
A message from the founder
When I learned that the city we live in, Houston,Texas, is considered the most diverse city in our country, I was quite surprised. Even though our community has great ethnic diversity, it seems that people from these different cultures usually live in their own neighborhoods and have very little opportunity to mix.
I personally find it very exciting and important to meet and learn from people of different cultures. I sense this great opportunity right here on our doorstep. And yet, it is not easy to grasp. This is what inspired partnerschools.
The way I explain the project to the children is: we create an opportunity for children from different neighborhoods to sing together.
Art is a unifying agent. Our experiences of the past several years with partnerschools show that children share the excitement of learning from each other. Children love to explore their differences, their similarities, and they love to bring all their experiences together to create art with each other.
We build friendships through music.
Donations
If you would like to support partnerschools,
please contact us at info@partnerschools.org
or send a check to:
Partnerschools Foundation
PO Box 667142
Houston, TX 77266
All donations are tax-deductible.
Thank you for your support!