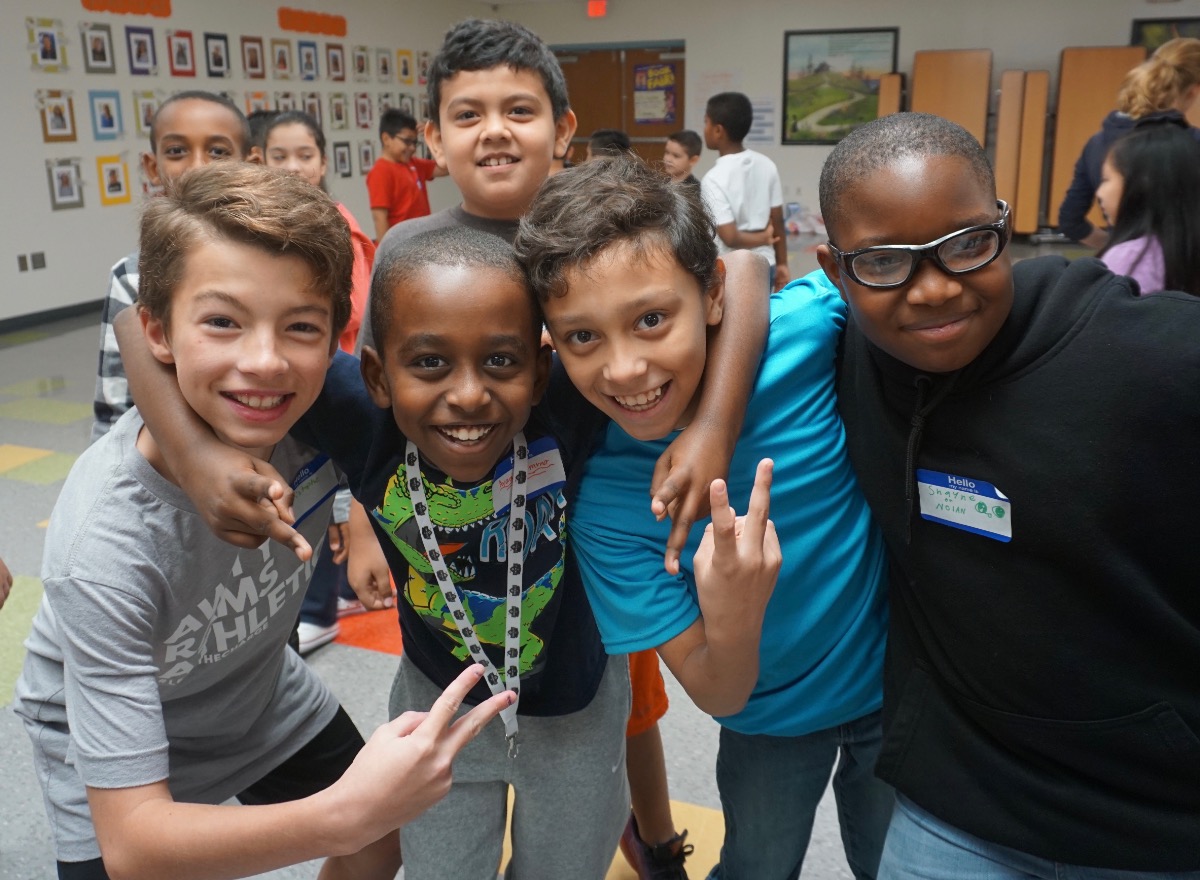 The partnerschools team

The partnerschools team consists of the director, advisory board, composer-in-residence, poet-in-residence, artist-in residence, pianists, composers, web designer, volunteers and our most wonderful and invaluable teachers.
Please find the teachers' profiles on thePartners page.
Director

Sonja Bruzauskas

Born and raised in Germany, Sonja Bruzauskas was trained on both sides of the Atlantic Ocean. Besides her expansive stage career in musical theater, opera and operetta, Sonja is a well-established concert singer and recitalist, focusing on German Art Song and contemporary music.

Recordings include:
Watercolors: Music of Robert Nelson
Rothko Chapel - Morton Feldman / Erik Satie / John Cage
Hour of Tranquility

Sonja is the founder and director of pARTnerschools.

Videographer

Jose Hernandez

Composer and cinematographer J.E. Hernández (b.1993) is a Mexican born, Houston based composer focusing on elevating personal & cultural narrative through his work. J.E.'s has been featured by distinguished ensembles and organizations such as the Brazil National Orchestra, Apollo Chamber Players, Foundation for Modern Music, Exalted Arts, and in a wide variety of films, both in the United States and abroad (Slovakia, Mexico, U.K.). José is holding an undergraduate degree in music composition at the Moores School of Music, where he has studied with Marcus Maroney as his primary composition instructor.

Poet

Deborah Mouton

Deborah D.E.E.P. Mouton is an internationally-known writer, educator, activist, performer, and the first Black Poet Laureate of Houston, Texas. Her recent poetry collection, Newsworthy, garnered her a Pushcart nomination, was named a finalist for the 2019 Writer's League of Texas Book Award, and received honorable mention for the Summerlee Book Prize. Its German translation, under the title "Berichtenswert," was released in the Summer of 2021 by Elif Verlag. Currently, she is a Resident Artist at the American Lyric Theater and Rice University. She lives and creates in Houston, TX. For more information visit www.LiveLifedeep.com


 

Composer in Residence

Robert Nelson

Robert Nelson received his BME and MM degrees from the University of Nebraska, and his DMA from the University of Southern California. He is currently Professor Emeritus at the Moores School of Music.

He has written extensively for film and television and also for theater, including 15 seasons as musical director and composer-in-residence for the Houston Shakespeare Festival. 

He was the recipient of the first award for music composition presented by the Cultural Arts Council of Houston.

He has composed and arranged music for VOX-The Rob Seible Singers, the Houston Bach Choir, the Monterey Bay Symphony, the Houston Boychoir, the HSPVA Madrigal Singers, the Bay Area Chorus, the Sons of Orpheus male chorus, the Chicago Chamber Brass, the Paragon Brass Ensemble, the Orchestra Citta di Grosetto, and the Virtuosi of Houston. He is Professor Emeritus in the Moores School of Music and is the pianist for the American Pops Orchestra.

Webdesigner

Peter P. Neuhaus

Peter P. Neuhaus is a German graphic designer. He is responsible for the visual appearance of partnerschools and this website.

Poet in Residence

Ava Leavell Haymon

 

Ava Leavell Haymon, Poet Laureate of the State of Louisiana 2013-2015, is a poet, playwright, editor, and teacher. She has published widely, both in journals and in anthologies. Her latest full-length collection, from LSU Press, is ELDEST DAUGHTER.  She teaches poetry writing classes, directs workshops, reads her poems widely in the United States and in Canada, and edits the Barataria Poetry Series for LSU Press.  Her poems have been set to music and premiered by a number of classical and jazz composers. A number of her poems were used in the CD "Watercolors," by Robert Nelson.  She lives in Baton Rouge, Louisiana, with longsuffering husband, and, after much practice and a few lessons, plays the mandolin very badly.

 

Artist in Residence

Lia Rodi

Lia Rodi is a mixed-media and multi-media artist based in Houston, Texas. Her work is described as empowering, crisp, personal, bold and evocative – qualities she hopes to help pARTnerschool participants achieve in their own projects. She believes CREATIVITY + COLLABORATION = CONNECTION.

Lia is an architect of over 20 years and licensed through the State of Montana. As the founder of Studio Lia Rodi, Lia draws on her architecture experience as the foundation of her conceptualization and design work. She holds a Bachelor of Environmental Design from Texas A&M University and a Master of Architecture from Montana State University. She is currently pursuing her Certificate of Achievement in Painting through the Museum of Fine Arts Houston Glassell School of Art.

Outside of work, you can find Lia with blobs of paint in her hair, on a hiking trail with her pup, or traveling with sketchbook in hand. She loves books, cooking and taking her kids to art museums – willing or not.

Composer

Emma Wine


Emma Kent Wine is a graduate of The Shepherd School of Music at Rice University, where she earned her Bachelor of Music in Music Composition with Distinction in Research and Creative Works in 2017. Her works Reflections on a Silver Sky and Be Happy, Noble Heart were premiered by the Tucson Symphony Orchestra in 2012 and 2013, respectively. Other notable works include How to Make a Pond for live electronics (2015); Cloud Upon Cloud (2015), premiered by the Rice Undergraduate Chorale; The Two Roads (2016), commissioned for violinist Giancarlo Latta's 16x16 Encores Project; Liftoff (2017) for trumpets, trombones and percussion, commissioned for Rice University's 2017 Undergraduate Convocation; and most recently, After Harvey (2018), a commission by HGOco setting to music a poem by Rukmini Kalamangalam, Houston's 2018 Youth Poet Laureate. From 2011 to 2013, Emma participated in the Tucson Symphony Orchestra's Young Composers Project led by Ilona Vukovic-Gay. She has also studied with Dr. Matthew Barnson, Dr. David Ludwig, and Dr. Keith Fitch at Rocky Ridge Music Center; and Dr. Samuel Adler at FUBiS in Berlin, Germany. At Rice University, she studied with Dr. Richard Lavenda, Dr. Karim Al-Zand, Dr. Anthony Brandt, and Dr. Arthur Gottschalk. After graduating, Emma switched gears from composition to arts administration, working at Musiqa, a new music collective; the Houston Symphony Orchestra; and Ars Lyrica, an early music presenter. She still enjoys writing music, and when she's not "music-ing," you can find her cycling, baking cookies, or disc golfing with her girlfriend.


 

Cultural Ambassador

Stefany Recinos

Born and raised in Houston – a city with a rich, diverse cultural landscape and a deeply creative spirit –Stefany has always recognized the importance of making space for the differences that make each of us unique. From our countries of origin down to our musical inclinations, she loves to celebrate the things that make each of us who we are. She is passionate about investing in community and about music; two things she is able to fuse at pARTnerschools. Music has been a lifelong passion of hers. Her interest in music and singing began at a very early age. She started singing at her church at the age of 6 and has not stopped since. Her family and her church community helped foster and cultivate her gift by continually challenging and encouraging her. Since, Stefany has recognized the value of exposing youth to musical experiences early on in order to create a solid base for a creative life. She is heavily involved at her church, where she has served as a youth leader and is currently serving as a worship leader and a community outreach contributor. She is an alum of Andrews University, where she received a double major in Journalism and Music and a minor in Spanish. She currently finds herself in the world of horticulture, working at the corporate office for a wholesale nursery headquartered in Texas. Stefany is beyond excited to be on the pARTnerschools' team and bring musically creative performances and experiences to various schools across the great city of Houston.

Accompanist

Mitch Pengra

Mitch Pengra is a fine arts and special needs educator and mentor who works in a variety of musical and educational settings. He is thrilled to be accompanying choral groups through pARTnerschools and is proud to see it growing and connecting more people together. The majority of his educational experience has been with students working to improve social and communication skills through the arts. Mitch taught art at The Parish School for seventeen years and has conducted creative learning programs through Project ReadWrite that enhance reading comprehension, creative writing, and social skills.  He holds a Bachelor of Fine Arts in Painting & Drawing from University of North Texas and a Master of Arts in Child Development with a focus on special needs from Our Lady of the Lake University. 

 

Development/ Advisory Board

Monica Fulton

Monica is originally from Panama and an alum of Trinity University. A recruiter by trade Monica now is dedicated to be a community volunteer and is a board member with Search Homeless Services, The Women's Fund, Maria Grey Nursery School and is delighted to join pArtnerSchools.  Her family is actively involved in music and opera she is an advocate for the Fine Arts in schools. 
 

Advisory Board

Daniel Campbell

Daniel's career in the music industry is multi-faceted with involvement in choral education, musical theater performance, church worship, and fine arts program development. Although an accomplished keyboardist performing both live and in studio throughout the United States, Daniel is most passionate about cultivating community relationships by connecting artists and audiences through creative performances and collaborative events. Currently on staff at Christ the King Presbyterian Church as the Director of Worship and Arts, Daniel curates both sonic and graphic art projects, seeking human renewal and restorative beauty in the city of Houston.

 

 

Advisory Board

Janice Tirapelli

Janice Tirapelli has enjoyed varied careers beginning with her interest in diet and natural foods. A nutrition counselor, she was chef/owner of The Macrobiotic Center of Texas and a catering company providing natural foods to individuals and businesses in Houston. During the last 25 years, Janice has worked with global non-profits for social justice, food insufficiency, and disaster relief in communication and fundraising.  She is currently working on a Numerology app launched in 2017 and developing online math-oriented games for children and adults. A mother to 5 children and 3 grandchildren, she is happiest watching pARTnerschool children sing!

 

Advisory Board

Sheryl Rapp

Sheryl Rapp is the founder of The UP Experience – Unique Perspectives from Unique People. Since 2007, Sheryl has been designing custom events providing world-class speakers so that audiences can experience new ideas that are making a difference in our world. She also coaches and trains experts on how to craft and deliver their very best story to empower others. UP is an infusion of exceptional people, exceptional stories and exceptional events. Sheryl is also passionate about education and children's causes and has served on many boards and committees to help children succeed and be the best that they can be.


 

Partnerschools Team

Maria Bejarano

Maria received her Bachelor of Education with specialization in Special Education from the José Maria Vargas University in Caracas, Venezuela. For the past 19 years, Maria has worked at Annunciation Orthodox School teaching Spanish to middle school students. Maria's passion is in helping those who need a chance to succeed in life, from volunteering at the Texas Children's Hospital, teaching English and Spanish to Immigrants and English speakers with the Learn English and Spanish Ministry. Maria strives to help anyone who seeks for an opportunity to prosper.

 

Advisory Board

Jill Schaar


Jill Schaar is a lawyer with a lifelong passion for music and singing.  Her interest in music began with flute studies in public school, so Jill knows that providing joyful musical experiences to youth furnishes the foundation for a lifetime of creativity and community.  After her undergraduate and law degrees, Jill earned her 500-hour yoga and yoga nidra teaching certifications, and she delights in sharing these ancient practices to promote well-being in our modern world. As a board member of the Houston Grand Opera for over twenty years, and a former Houston Symphony Chorus member, Jill is thrilled to be part of pARTnerschools' mission of creating community through choral performances across Houston.
 
Advisory Board
Sonja Bruzauskas
Suzanne McCarthy
Sheryl Rapp
Janice Tirapelli
Daniel Campbell
Jill Schaar
Monica Fulton