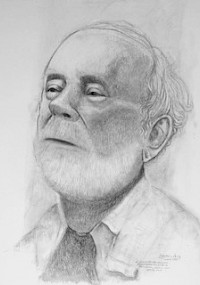 Composer in Residence
Robert Nelson
Robert Nelson received his BME and MM degrees from the University of Nebraska, and his DMA from the University of Southern California. He is currently Professor Emeritus at the Moores School of Music.
He has written extensively for film and television and also for theater, including 15 seasons as musical director and composer-in-residence for the Houston Shakespeare Festival. 
He was the recipient of the first award for music composition presented by the Cultural Arts Council of Houston.
He has composed and arranged music for VOX-The Rob Seible Singers, the Houston Bach Choir, the Monterey Bay Symphony, the Houston Boychoir, the HSPVA Madrigal Singers, the Bay Area Chorus, the Sons of Orpheus male chorus, the Chicago Chamber Brass, the Paragon Brass Ensemble, the Orchestra Citta di Grosetto, and the Virtuosi of Houston. He is Professor Emeritus in the Moores School of Music and is the pianist for the American Pops Orchestra.
<< overview