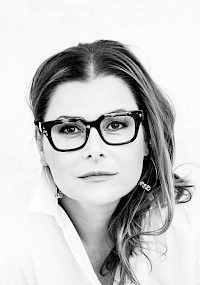 Artist in Residence
Lia Rodi
Lia Rodi is a mixed-media and multi-media artist based in Houston, Texas. Her work is described as empowering, crisp, personal, bold and evocative – qualities she hopes to help pARTnerschool participants achieve in their own projects. She believes CREATIVITY + COLLABORATION = CONNECTION.
Lia is an architect of over 20 years and licensed through the State of Montana. As the founder of Studio Lia Rodi, Lia draws on her architecture experience as the foundation of her conceptualization and design work. She holds a Bachelor of Environmental Design from Texas A&M University and a Master of Architecture from Montana State University. She is currently pursuing her Certificate of Achievement in Painting through the Museum of Fine Arts Houston Glassell School of Art.
Outside of work, you can find Lia with blobs of paint in her hair, on a hiking trail with her pup, or traveling with sketchbook in hand. She loves books, cooking and taking her kids to art museums – willing or not.
<< overview