Back to overview
Guest Poet Deborah Mouton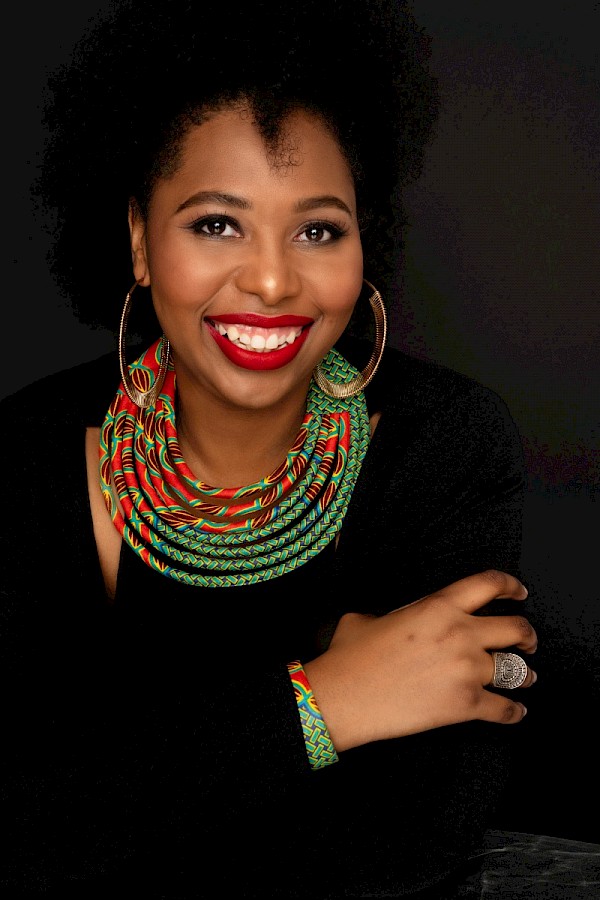 Let us welcome our guest poet Deborah Mouton! Our songwriting workshops have been very popular and successful, and we need to expand our team. Deborah is a bright and powerful addition to our creative staff!
Deborah D.E.E.P. Mouton is an internationally known writer, educator, activist, performer, and Poet Laureate Emeritus of Houston, Texas. Formerly ranked the #2 Best Female Performance Poet in the World (PSI), Her work has appeared in Houston Noir by Akashic Press (2019), Black Girl Magic by Haymarket Books (2019), the Texas Observer, and Fjords Journal, and on such platforms as NPR, BBC, ABC, Apple News, Blavity, Upworthy, and across the TedX circuit. She has served as a contributing writer to Texas Monthly and Glamour Magazine. Heralded as a "Literary Genius" by Congresswoman Sheila Jackson Lee in 2019, D.E.E.P.'s most recent poetry collection, Newsworthy, garnered her a Pushcart nomination and was named a finalist for the 2019 Writer's League of Texas Book Award and an honorable mention for the Summerlee Book Prize. A German translation, under the title "Berichtenswert," is set to be released in Fall 2021 by Elif Verlag.
A fellow with The Writer's Hotel and The Poetry Foundation's Poetry Incubator, D.E.E.P.'s collaborations with The Houston Ballet, The Houston Rockets, and the Houston Grand Opera have opened new doors for performance poetry. The opera, Marian's Song, for which she wrote the libretto, debuted in 2020 to roaring reviews. As a finalist for Texas State Poet Laureate, a Kennedy Center Citizen fellowship, and the prestigious Breadloaf Retreat, her work has been highlighted and studied in Canada, England, New Zealand, and Germany. She had the pleasure of performing and leading a workshop at the Leipzig in Autumn literary festival in 2018, where she bridged the gap between the poetry slam and international publishing communities. She recently performed as a part of the Kennedy Center's Arts Across America, virtual performance and was named a Houston Artist Commissioning Project award winner by the Society for the Performing Arts Houston. Her second book, Black Chameleon is set to release in 2022 by Henry Holt & Co. A storybook opera, entitled "Lula, the Mighty Warrior", which reinterprets one of the stories from Black Chameleon is set to debut in early 2021 with the Houston Grand Opera.
D.E.E.P. holds two Bachelor's degrees from the University of Michigan- Ann Arbor, in English and African American Studies respectively. She also holds a M.Ed from the University of St. Thomas. She is a certified teacher with the State of Texas and has dedicated over 16 years towards the education of young minds, the expansion of literacy, and the dismantling of literary racism. She currently serves as the Executive DIrector of VIP Arts Houston, a non-profit dedicated to marginalized voices in and around Houston Texas.Her love for community transcends the classroom and the stage making her a mentor to many and a notable force to be felt.